Step into 2021 with heart and intention.
With a new year, there seems to be a lot of energy around change, resolutions, plans, etc. Especially this year.
I really want to focus on the positive qualities and process of intention, vision, growth, and beginning.
Let's show up together (virtually) to open and step into the sweetness of transition with clarity, love and inspiration - without the shame or berating pressures for progress.
Inspiration
Drawing on the wisdom of yoga and the likes of Ganesha (the elephant-headed remover of obstacles), this retreat is a curated experience for opening, centering, and love at the threshold of beginnings and change.
Clarity ~ Grounding ~ Vision ~ Intention ~ Joy ~ Liberation ~ Play ~ Focus
for the NEW YEAR.
10+ practices with a variety of teachers
LIVE classes Saturday and Sunday at 10:30MST (recorded and posted for later use, too)
Virtual tea social Saturday and Sunday mornings following the live class
Flexibility to join in live or any other time that fits your schedule
6 month access
**BONUS GIFT** Register by 1/11 a beautiful retreat experience gift package in the mail
Sample Schedule
(You are free to jump around and revisit sessions at any time for 6 months.)
Click through and check out the beautiful sessions from wonderful these teachers.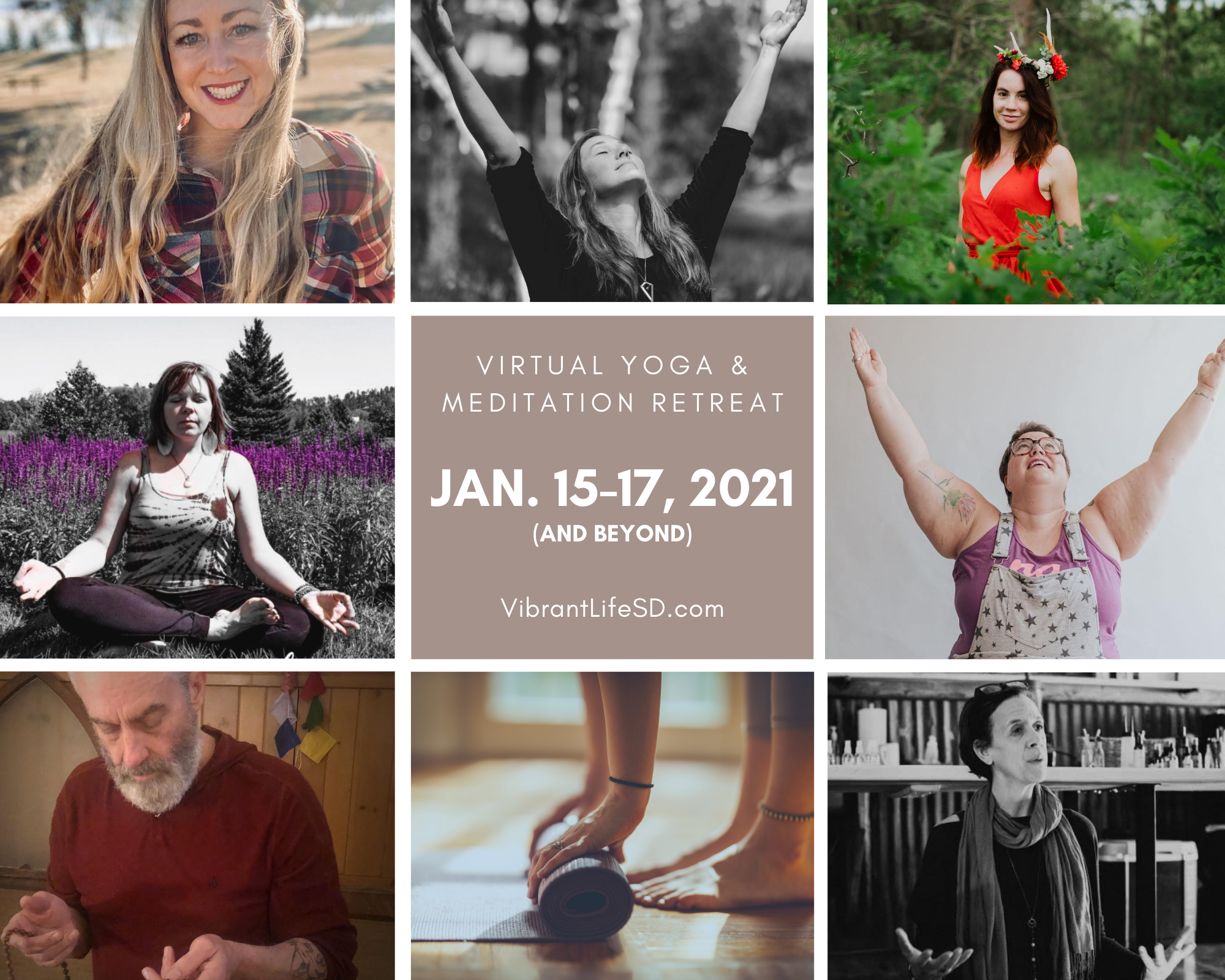 7 Teachers, 10+ Practices
Enjoy your retreat experience, however it might work into your schedule.
Join us Live during the weekend of 1/15-17 (Reccomnended.)
OR
Carve out a weekend to dive in, ex: 5 hours Saturday and 5 hours Sunday (Encouraged.)
OR
Spread the practices out over the course of a few days or weeks (Wonderful!)
OR
However else it might work for you (Yes.)
However you choose to go about it, carve out the time. Show up with heart and intention in 2021. Your life will thank you.